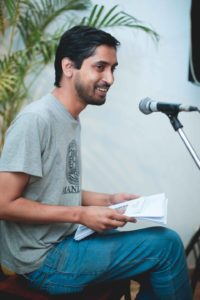 Goirick Brahmachari – 2016
Goirick Brahmachari, an economics research consultant based in New Delhi, was chosen as the winner of the Srinivas Rayaprol Poetry Prize for 2016. He was chosen from a field of over 150 contestants from across the country by a jury consisting of the eminent poet, Dr. Anna Kurian and Dr. Girish Pawar of Department of English, University of Hyderabad. Goirick was awarded the prize at the Hyderabad Literary Festival 2017 by noted poet and author Arundhathi Subramaniam. Goirick was also awarded the Muse India – Satish Verma Young Writer Awards 2016 for Poetry at this event.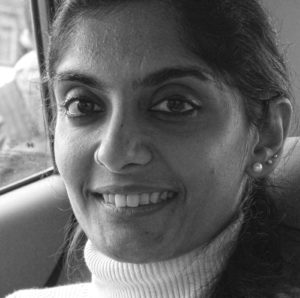 Aishwarya Iyer – 2015
Aishwarya Iyer, a freelance editor based in Bengaluru, was chosen as the winner of the Srinivas Rayaprol Poetry Prize for 2015 from a field of close to 300 contestants by a jury consisting of poet and editor of the literary journal, Almost Island, Vivek Narayanan and professors, Mohan Ramanan and Sukhbir Singh of University of Hyderabad.  Aishwarya was raised in India and Bahrain, and studied literature at the University of Mumbai, Jadavpur University and University of Pennsylvania. She has worked as a researcher, teacher, and editor. Her poetry has appeared in journals such as QLRS, Eclectica, Kindle Magazine, Sweet Magazine, and on the Tumblr of Berfrois. She is currently working on her first manuscript of poetry.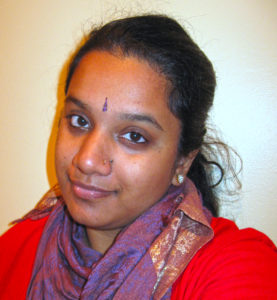 Ranjani Murali – 2014
Ranjani Murali, a poet and educator was chosen as the winner of the Srinivas Rayaprol Poetry Prize for 2014 from a field of 175 contestants by a jury consisting of the eminent poet and art critic, Ranjit Hoskote and professors, Mohan Ramanan and Sachidananda Mohanty of University of Hyderabad. Ranjani received her MFA in poetry from George Mason University in Virginia, where she taught creative writing workshops and introductory writing courses. In 2011, she received the Vermont Studio Center's Kay Evans Poetry fellowship and a nonfiction fellowship from the Fine Arts Work Center in Provincetown, Massachusetts. Her poetry, nonfiction, and translations have appeared in nthposition, CURA, Cricket Online Review, Phoebe, Kartika Review and elsewhere. Her collaborative poetry projects were exhibited at George Mason University's Fall for the Book festival in 2010 and 2012. She is currently working on her first book-length poetry collection.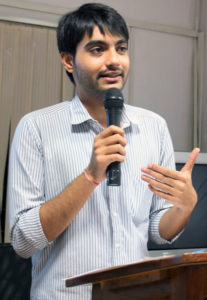 Mihir Vatsa – 2013
Mihir Vatsa, a post-graduate student of English from University of Delhi, was chosen as the winner of the Srinivas Rayaprol Poetry Prize for 2013. Mihir Kumar Jha, whose nom de plume is Mihir Vatsa, grew up in the plateau-town of Hazaribagh in Jharkhand before moving to New Delhi for his university education. His poems have appeared in and or forthcoming from Island Review, Eclectica Magazine, Contemporary Literary Review- India, The Four Quarters Magazine, and Boston Literary Magazine among other places. He works with the NGO, Green Brigade, and in 2010 he started the website, Tales of Hazaribagh in response to the ecological threats to the area from open-cast mining and industrial projects.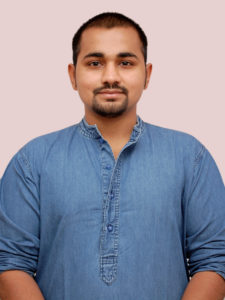 Tushar Jain – 2012
Tushar Jain, a Delhi-based writer was chosen as the winner of the Srinivas Rayaprol Poetry Prize for 2012. After pursuing his Masters in English and Economics, he chose the uncertain and unpredictable pursuit of a career in the civil services. Poetry and writing remain his passion. Publishing since he was 16, his work has appeared in small-press magazines like Black Petals to literary journals like Hastakshar.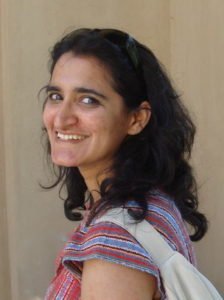 Aditi Rao – 2011
Aditi Rao was chosen as the winner of the Srinivas Rayaprol Poetry Prize for 2011. A writer, educator, and activist, Aditi has spent many years traveling between India, Argentina, Mexico, and the United States; all the places, cultures, and languages she has encountered on this journey have had a profound influence on her writing and her life. Aditi works as a consultant for non-profit organizations in the field of peace education, facilitates creative writing workshops at educational institutions, and carves out time for her twin passions of poetry and pottery. She holds a MFA degree in Creative Writing from Sarah Lawrence College (New York).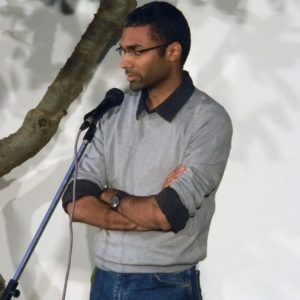 Hemant Mohapatra – 2010
Hemant Mohapatra was chosen as the winner of the second Srinivas Rayaprol Poetry Prize. An engineer by profession, Hemant Mohapatra studied at IIT Bombay and University of Cincinnati. With a childhood surrounded by the Himalayan and Shivalik ranges, he started writing poetry at the age of 18. A winner of the HarperCollins (India) Poetry Prize for 2008-2009, Mohapatra was also on the shortlist for the TFA Creative Writing Awards, 2010. He has published his poetry in various literary journals of repute.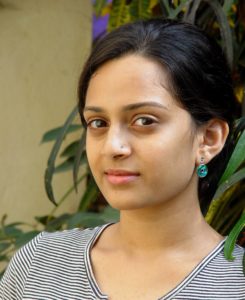 Aditi Machado – 2009
Aditi Machado, from Bangalore won the inaugural Srinivas Rayaprol Poetry Prize overcoming competition from over 350 contestants from all over the country. The young poet was the unanimous choice of the jury for her "imagistically brilliant and aesthetically pleasing" poetry. The jury also appreciated her "natural and open-hearted feel for language, passion, and understated intelligence". Aditi graduated with a Bachelor's degree in English, communications and psychology in 2009, and has two professional diplomas in French. Her poetry has recently appeared or is forthcoming in various Indian and international literary journals, such as New Quest, Eclectica, Pratilipi, nthposition, tongue of the ocean and others. She helps edit Mimesis, an international journal of poetry, artwork and opinion, and is an active blogger. Earlier this year, she won the TFA award for Creative Writing, given to Indian writers under the age of 30.